Woods Upholsterers is a Chester-based furniture repair and reupholstering company catering to all domestic repair requirements.
Does your sofa need repairing? Want to change the look of your favourite chair? Need a specialist for antique or leather furniture repair or restoration? When you need professional upholstery services in Chester and across Cheshire, call Woods Upholsterers and speak to our experienced team of domestic upholstery repair specialists. We can also assist you with your own DIY upholstery projects.
'Furniture Made To Order'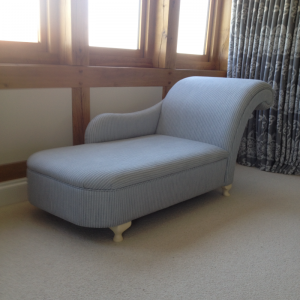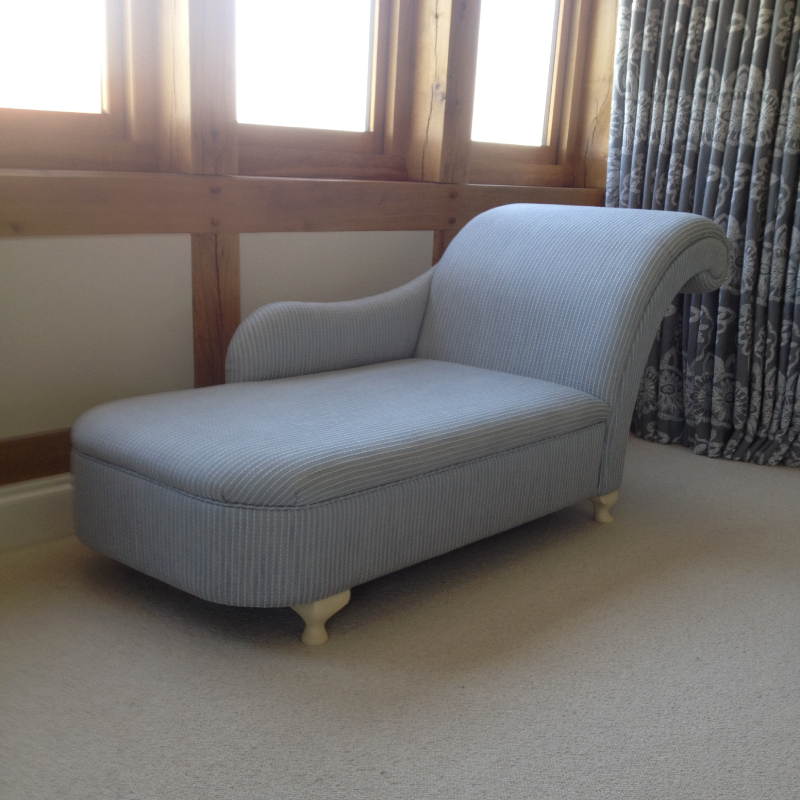 Chaise Lounge
Create custom furniture
Using beautiful fabrics in the colour and style of your choice, we can cover your furniture to give it a whole new look. Revive antique furniture or match your suite to your new decor with Wood Upholsterers' custom furniture upholstery services.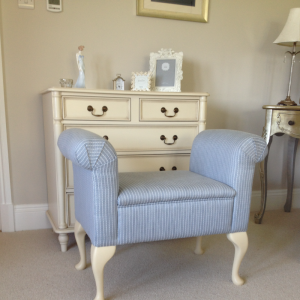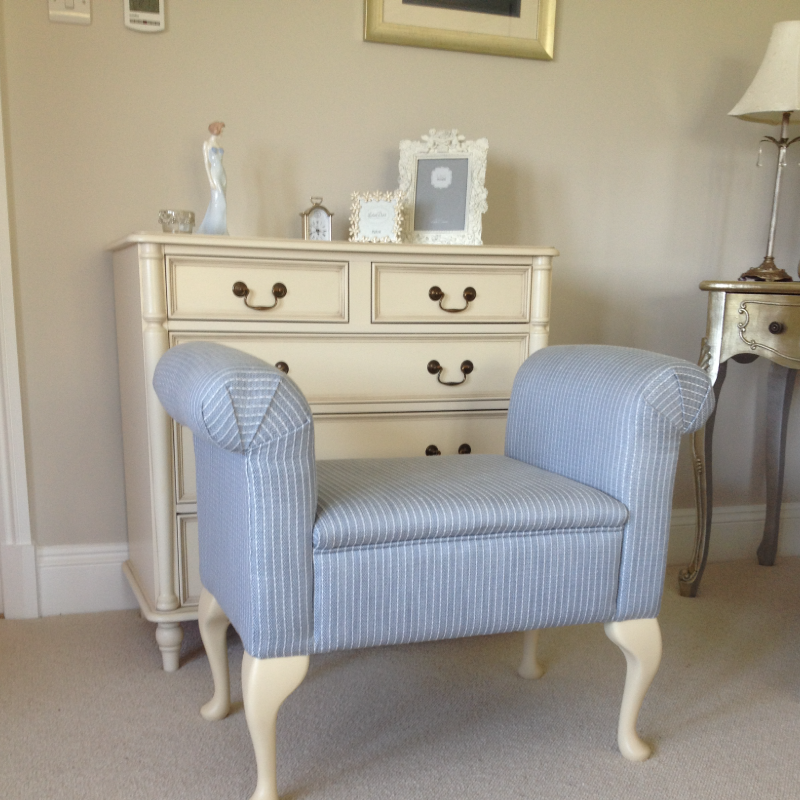 Chaise Stool
Upholstery for any item
Sofas
• Chairs
• Footstools
• Chaise longues
• Ottomans
• Headboards

Upholstery Specialists for Domestic Furniture Restoration
From fabric to leather, Woods Upholsterers create stylish designs and produce a beautiful finish for any item. We also work with local businesses to produce comfortable, practical seating. Want to add upholstered wall panels to your room? Call Woods Upholsterers today on 01829 771 291. In addition to carrying out domestic upholstery repairs across Chester (Cheshire), we also offer a full commercial furniture restoration service.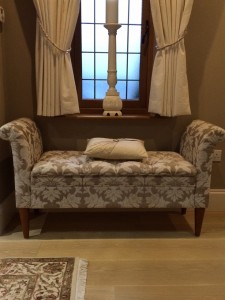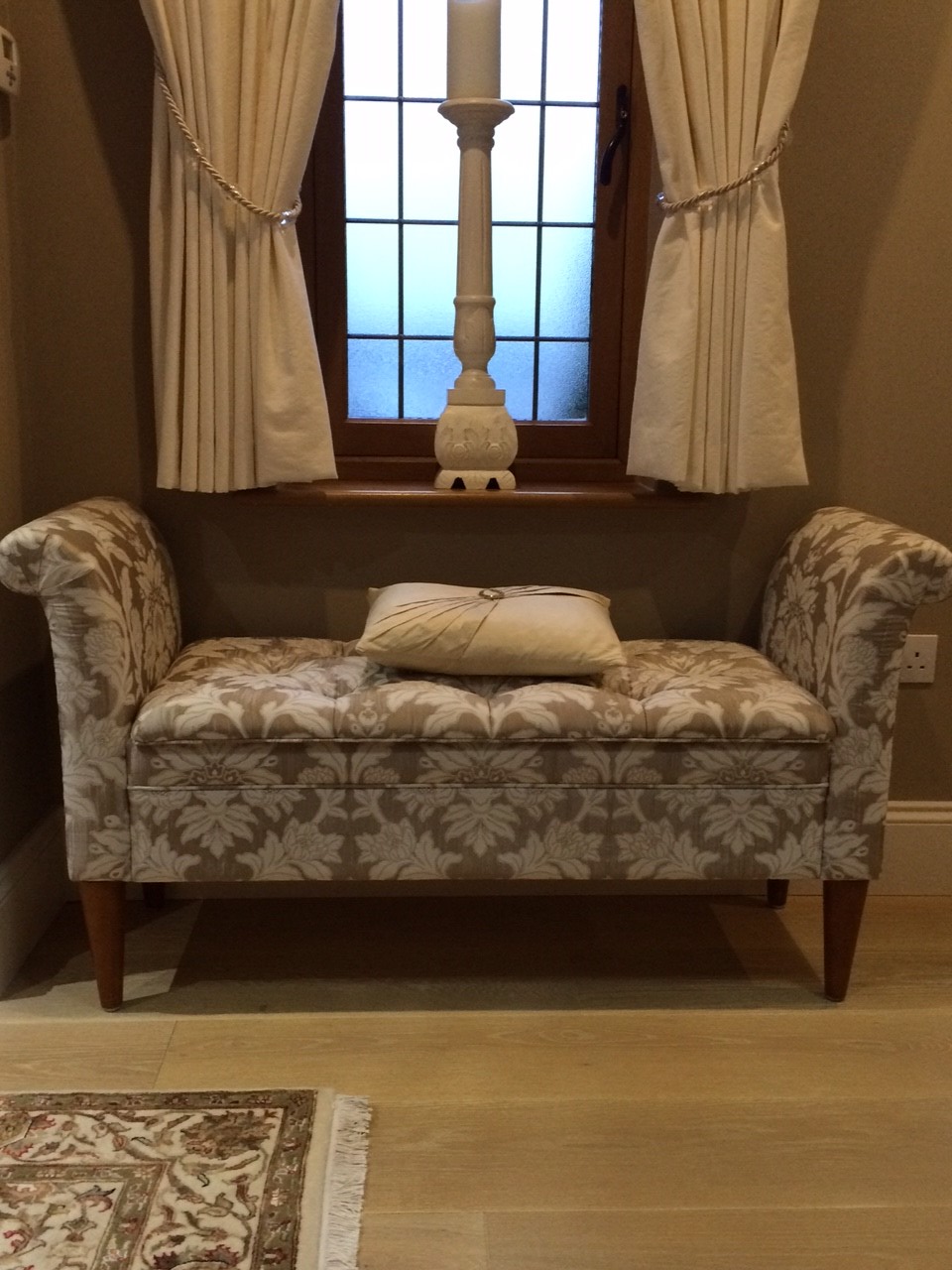 Chaise Storage Bench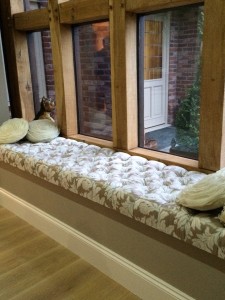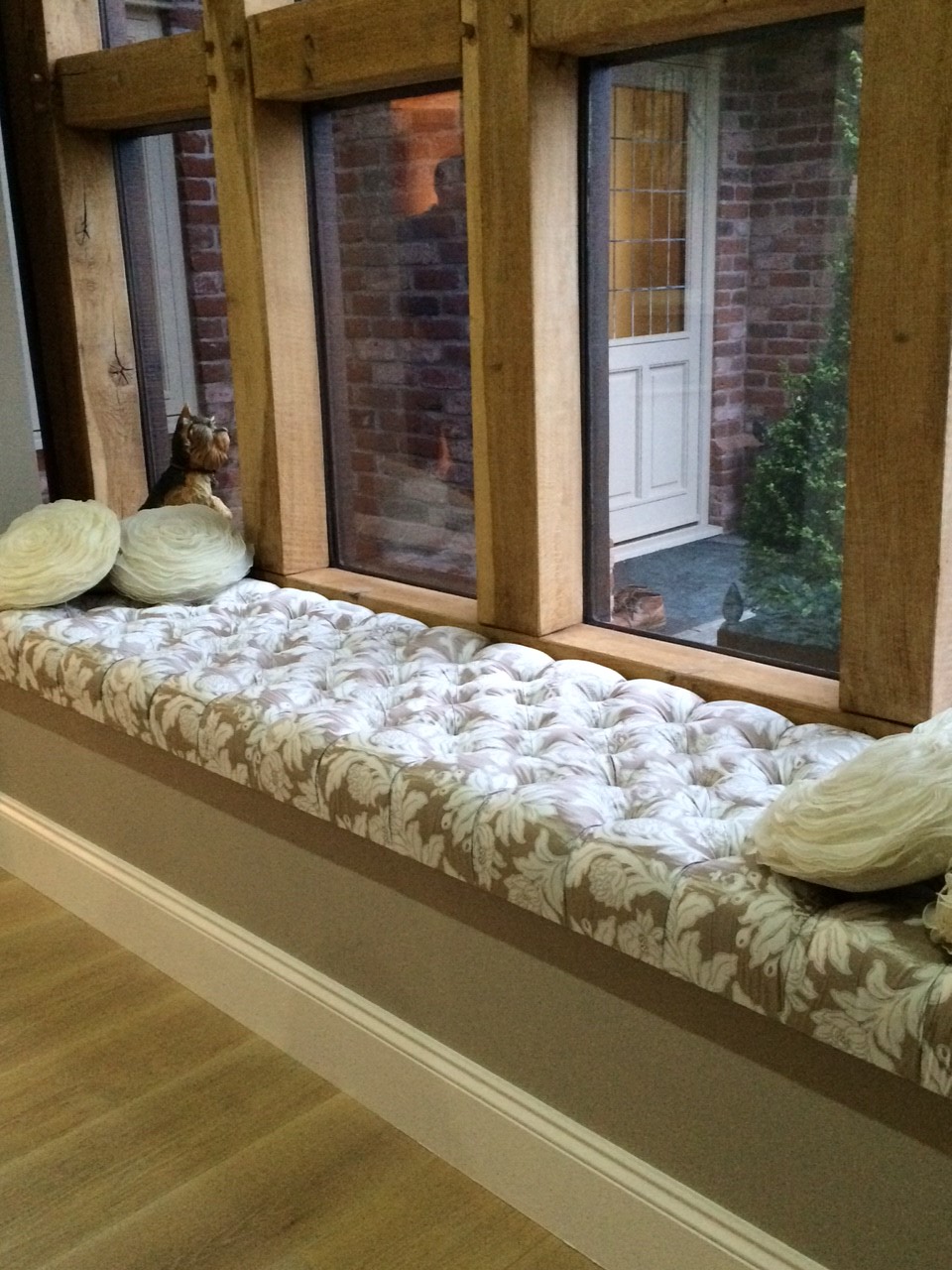 Window Seat